Onyebuchi Olieh was born in 1972. In 1992 he was admitted to study Fine Arts at the Federal Polytechnic, Oko, Anambra State and obtained the National Diploma Degree in Fine Arts. Between 1996 and 1999 he obtained the B.A Degree in Fine Arts (with specialization in Painting) from the Nnamdi Azikiwe University, Awka, Anambra state. He is also currently rounding-up his MFA Degree program at the same University. He is presently lecturing at the Federal Polytechnic, Oko. As an accomplished artist, with exhibitions in Nigeria, the UK and the USA.

Olieh is also a writer and he has done a couple of published works in Nigeria as well as outside Nigeria.
He hails from Onitsha in Anambra state of Nigeria.

OLIEH'S WORKS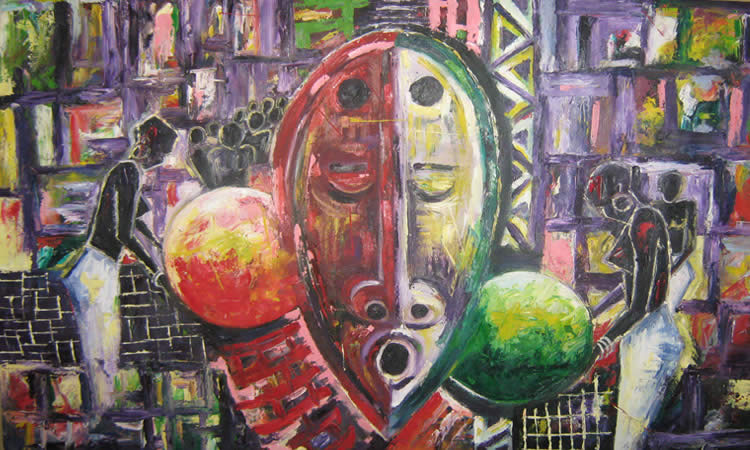 TITLE: Fertility ("Omumu")
SIZE: 5feet 11inches by 3feet 6inches
MEDIUM: Oil on Canvas
DATE OF COMPLETION: Jan. 2007
PRICE: N44,000.00
TITLE:Every Season
SIZE: 5feet 11inches by 3feet 6inches
MEDIUM: Oil on Canvas
DATE OF COMPLETION: May 2008
PRICE: N42,500.00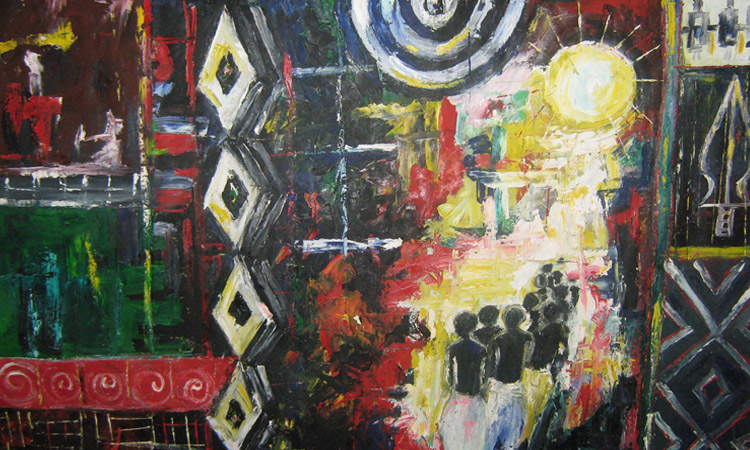 TITLE:Waiting
SIZE: 5feet 11inches by 3feet 6inches
MEDIUM: Oil on Canvas
DATE OF COMPLETION: Oct 2007
PRICE: N39,000.00
TITLE:Tommorow; Brighter Future
SIZE: 5feet 11inches by 3feet 6inches
MEDIUM: Oil on Canvas
DATE OF COMPLETION: June 2008
PRICE: N39,000.00