Machi Nwabueze was born in Feb. 1977. He had his secondary education at Odofin Secondary School, Mile 2, Lagos from 1990 - 1995. In 2000 he was admitted to study Fine Arts at the Federal Polytechnic, Oko Anambra State. He graduated with honours in 2004, with an HND Degree in Fine Arts, specializing in Graphic Arts. Inspite of majoring in Graphic Arts, Machi still finds time to paint. As an accomplished artist, with exhibitions in Nigeria & Gabon, a and lot of commisioned projects, Machi stll strives to be a better artist. Some of the recent exhibitions he has participated in are, "Best of FAA", Oko (2004), "Life in My City", Enugu (2007), "Expression" Nigerian Artists in Port-Gentil, Gabon (2008)

Machi also does concept development in Reality TV Entertainment.
He hails from Umuahia, Abia state of Nigeria.


MACHI'S WORKS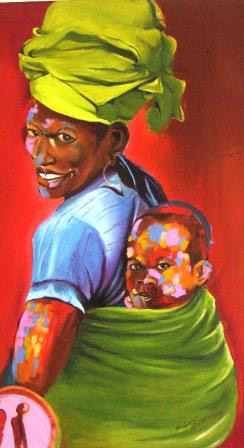 TITLE: Mother & Child
SIZE: 4feet by 3feet
MEDIUM: Oil on Canvas
DATE OF COMPLETION: July 2008
PRICE:N35,000.00
TITLE:Family Surviver
SIZE: 3feet by 2feet
MEDIUM: Poster & Oil Colors on Canvas
DATE OF COMPLETION: June 2008
PRICE:N28,000.00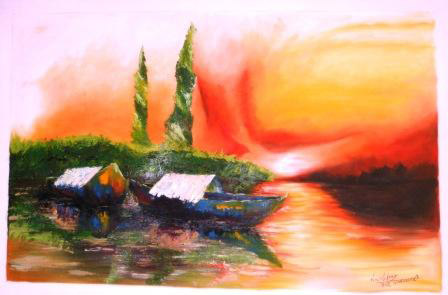 TITLE:Seascape
SIZE: 4feet by 3feet
MEDIUM: Oil on Canvas
DATE OF COMPLETION: Feb 2008
PRICE: SOLD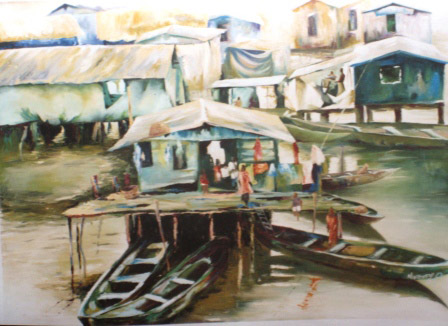 TITLE:South-South
SIZE: 4feet by 3feet
MEDIUM: Oil on Canvas
DATE OF COMPLETION: May 2008
PRICE: N36,000.00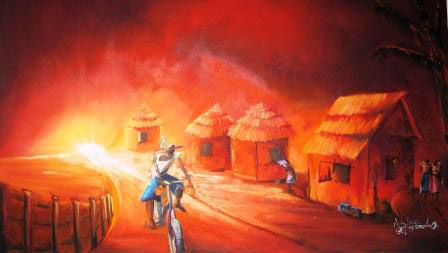 TITLE:Village Life
SIZE: 3feet by 2feet
MEDIUM: Oil on Canvas
DATE OF COMPLETION: September 2008
PRICE: SOLD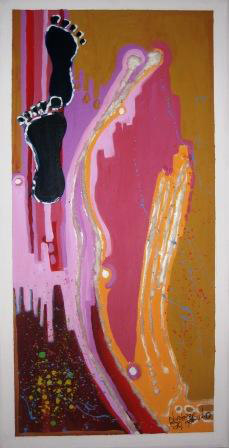 TITLE:Every Step Counts
SIZE: 2feet by 3feet
MEDIUM: Oil & Poster Colors on Canvas
DATE OF COMPLETION: July 2008
PRICE: SOLD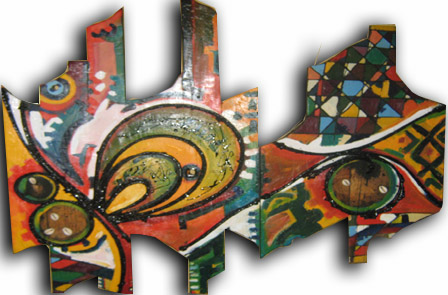 TITLE:In Our Time 1
SIZE: 3feet by 2feet
MEDIUM:Mixed Media (Oil, Metal & Wood Panel)
DATE OF COMPLETION: May 2009
PRICE: N42,000.00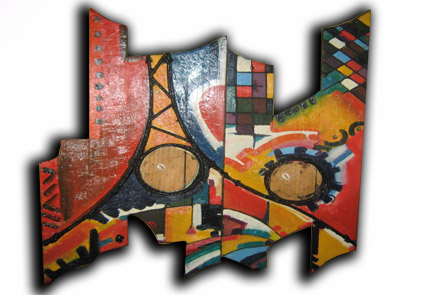 TITLE:In Our Time 2
SIZE: 3feet by 2feet
MEDIUM: (Oil, Metal & Wood Panel)
DATE OF COMPLETION: Jan. 2009
PRICE: N36,000.00