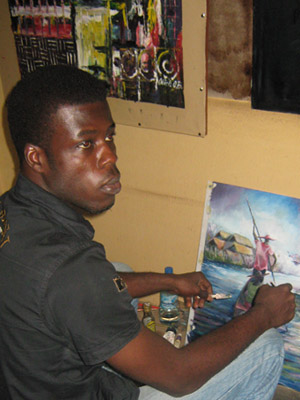 Eze Bright Chinedu was born in Oct. 1986. He had his secondary education at the Nnamdi Azikiwe Secondary school, Abagana, Anambra State. He was admitted to study Fine Arts at the Federal Polytechnic, Oko, Anambra State. He is presently rounding up his HND Degree program, with specialization in Painting. As an accomplished artist, with many exhibitions in Nigeria, he still strives to be a better artist.

His works could be seen in Homes, Hotel and Banks all over Nigeria.
He hails from Awkuzu Town in Anambra state.
BRIGHT'S WORKS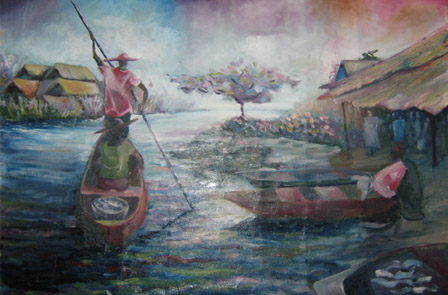 TITLE:"Iku Azu" (Fisher Men)
SIZE: 3feet by 2feet
MEDIUM: Oil on Canvass
DATE OF COMPLETION: May 2009
PRICE: N23,000.00