Barry Nzennaya Ikechukwu was born in 1983. He had his secondary education in Imo State. He was admitted to study Fine Arts at the Federal Polytechnic, Oko, Anambra State. He is presently rounding up his HND Degree program, with specialization in Painting. As an accomplished artist, with exhibitions in Nigeria and lot of commisioned projects, he still strives to be a better artist. Some of the most recent exhibitions he has participated in are, "Commissioning Exhibition of N.G.A" Igbo-Ukwu - 2007, "Beutiful Nigeria" - 2007.

His works could be seen in Homes, Hotels, Banks and a good number Government offices all over Nigeria as well as outside Nigeria.
He hails from Owerri West L.G.A of Imo State.
BARRY'S WORKS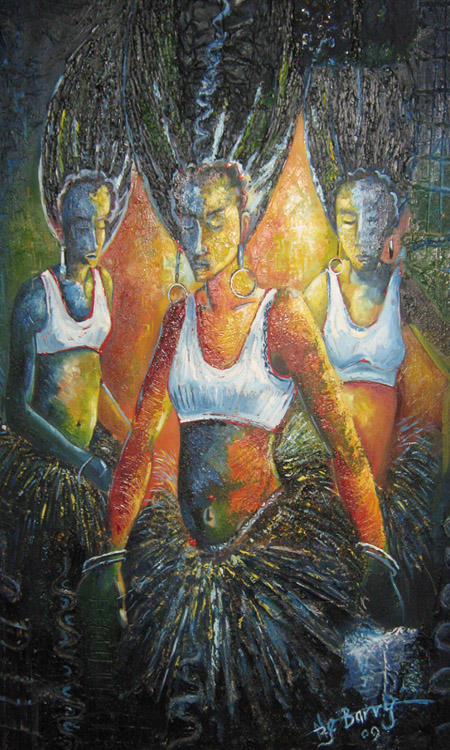 TITLE: The First Outing of the Maidens
SIZE: 16inches by 20inches
MEDIUM: Mix Media
DATE OF COMPLETION: Jan. 2009
PRICE: N24,500.00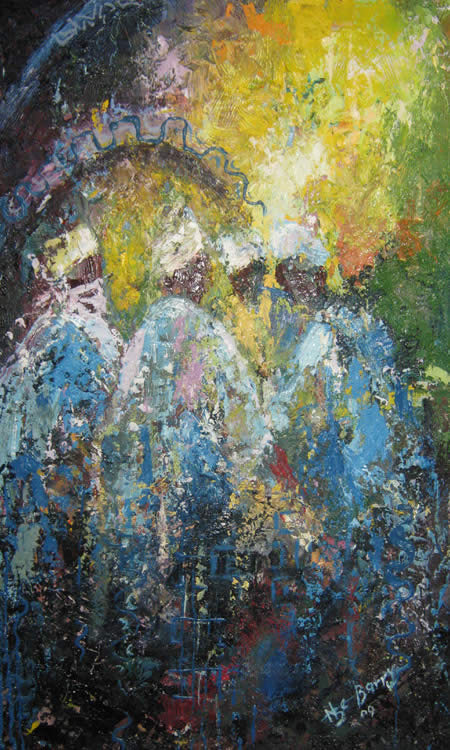 TITLE:The Dialogue
SIZE: 1foot 6inches by 2feet
MEDIUM: Oil on Canvass
DATE OF COMPLETION: June 2008
PRICE: N18,000.00
TITLE:Yam Market
SIZE: 2feet 6inches by 3feet 6inches
MEDIUM: Oil on Canvass
DATE OF COMPLETION: May 2009
PRICE: N19,500.00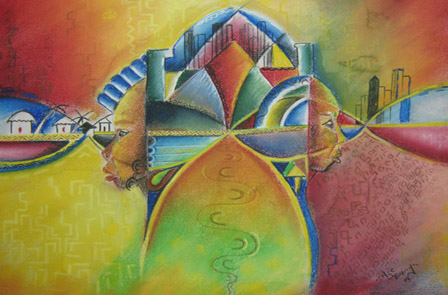 TITLE:Evolution
SIZE: 16inches by 20inches
MEDIUM: Oil Pastel
DATE OF COMPLETION: May 2009
PRICE: N8,000.00